Jack Ma, Fortitude, & The Tall Poppy Syndrome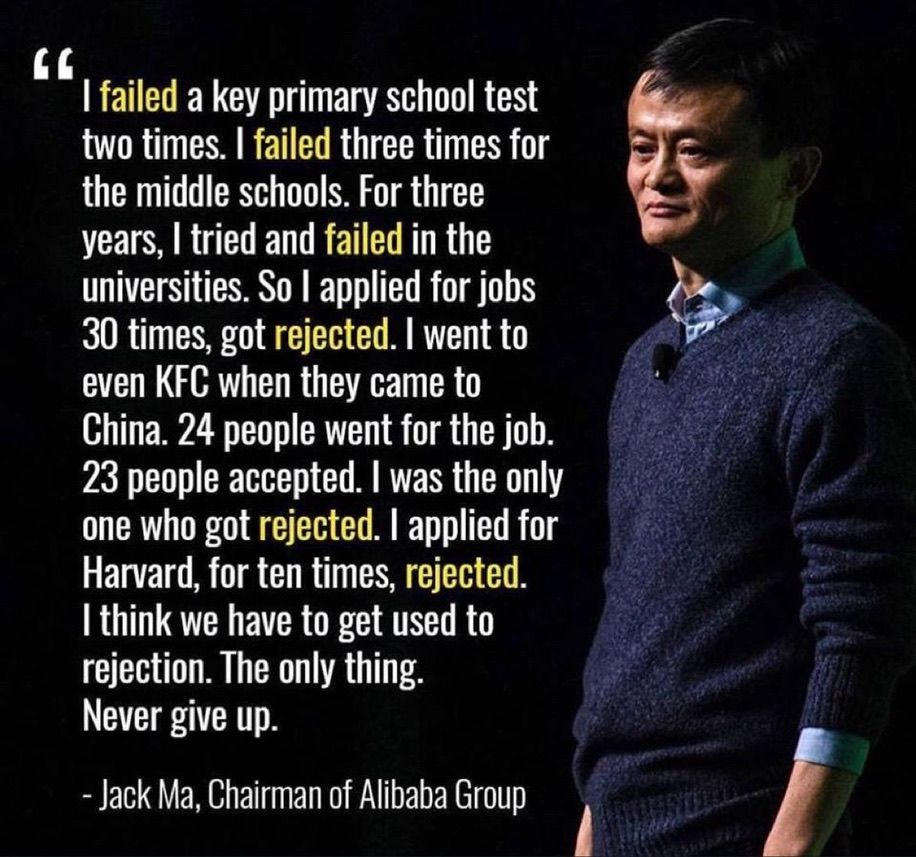 Table of Contents
Some are born great, some achieve greatness, and some have greatness thrust upon them.  William Shakespeare
Fortitude. The cardinal virtues of classical philosophy and Christian theology are prudence, justice, fortitude, and temperance. Aristotle stated that fortitude is the virtue of the man who, being confronted with a noble occasion of encountering the danger of death, meets it fearlessly. St. Thomas Aquinas states that fortitude ranks third after prudence and justice.
A more contemporary definition is the mental and emotional strength to face difficulty, adversity, danger, or temptation courageously. I believe that fortitude is a necessary trait, along with good envy, to facilitate Tall Poppydom since adversities will almost always be encountered along the yellow brick road. Once Tall Poppydom is achieved, fortitude remains essential to prevent egregious acts (vice) which often lead to their fall from grace. I suspect behind every act of vice is a failure of fortitude.
Alibaba Group. Alibaba, founded in June 1999 by Jack Ma, is a Chinese multinational technology company concentrated in e-commerce, retail, internet, and technology companies. It became profitable three years after its origination. Their initial public offering (IPO) in September 2014 raised US$25 billion. This translated into a market value of US$231 billion making it the largest IPO in world history at that time.
Alibaba is now one of the top 10 most valuable world corporations. It is one of the world's largest retailers, of e-commerce, cloud computing, and artificial intelligence companies. Its venture capital firms, investment corporations, and financial services are among the largest in the world. It continues to expand into new businesses such as entertainment and other companies such as Lyft.  
The Alibaba Group launched Alipay, a third-party online payment platform in 2004. Ten years later Alipay had the biggest market share in China with 300 million users commanding nearly half of China's online payment market. As Alipay expanded into other areas it was rebranded as Ant Financial Services and eventually Ant Group.
In September 2019, Jack Ma resigned as the chairman of Alibaba. Meanwhile, the Ant Group expanded aggressively and rapidly and in 2020 intended to complete an IPO while raising $34 billion. Potentially, the offering would have been the largest by any company on record. This drew the scrutiny of the China Securities Regulatory Commission which already had the company and Ma in their cross-hair.
Days before the offering Jack Ma committed a mortal sin: he made derogatory remarks about Chinese regulators and the governing political party, the Chinese Communist Party (CCP). Thereafter a meeting was held by various regulators and two days before the IPO, the offering was canceled (TPS). So was Jack Ma (see Last But Not Least! Politics and The Tall Poppy Syndrome).
Ma disappeared from the public for the last months of 2020. In early 2021 he appeared in a live-streamed video to discuss his commitment to philanthropy and improving the quality of life for rural Chinese. He made his first public appearance in Hangzhou, China in March 2023 when he met with students and teachers at the Alibaba partners-funded Yungu School.
Jack Ma. Ma was born on 10 September 1964 in Hangzhou, Zhejiang. He developed an early interest in English which he pursued by listening to English-speaking radio and serving as a tour guide for foreign tourists. He struggled scholastically and fought often.
Ma failed his first two attempts at the college entrance examination. He also failed a third attempt but Hangzhou Normal University had not met the enrollment target for prospective majors in the Department of English. Ma was promoted to the department's foreign language major.
He found his niche and achieved scholarly excellence. In 1988 Ma graduated with a Bachelor of Arts degree majoring in English. He became a lecturer in English and international trade at Hangzhou Dianzi University. It was during this period that Harvard Business School rejected his application ten times and many other institutions turned down his job applications.
In 1994 Ma was introduced to the Internet and started his first company, an online Chinese translation agency. A trip to the United States followed increased his understanding of the internet. In April 1995, Ma and his computer instructor business partner started a second company China Pages. Soon they were building websites for Chinese companies with assistance from their American friends.
From 1998 to 1999, Ma headed an information technology company established by the China International Electronic Commerce Center, a department of the Ministry of Foreign Trade and Economic Cooperation. In 1999, he quit and returned to Hangzhou with his crew to create Alibaba.
It must be noted that Ma lacked technical expertise such as writing computer codes nor had he ever made a sale to a customer. He, at age 33, acquired his first personal computer to do business. Instead, he promoted his vision, leadership, and business skills. Presently he is ranked as one of the world's best leaders and one of the wealthiest.
Illegitimi non carborundum.
Tall Poppy Syndrome Newsletter
Join the newsletter to receive the latest updates in your inbox.
Comments