Cup of Nurses Podcast: Tall Poppy Syndrome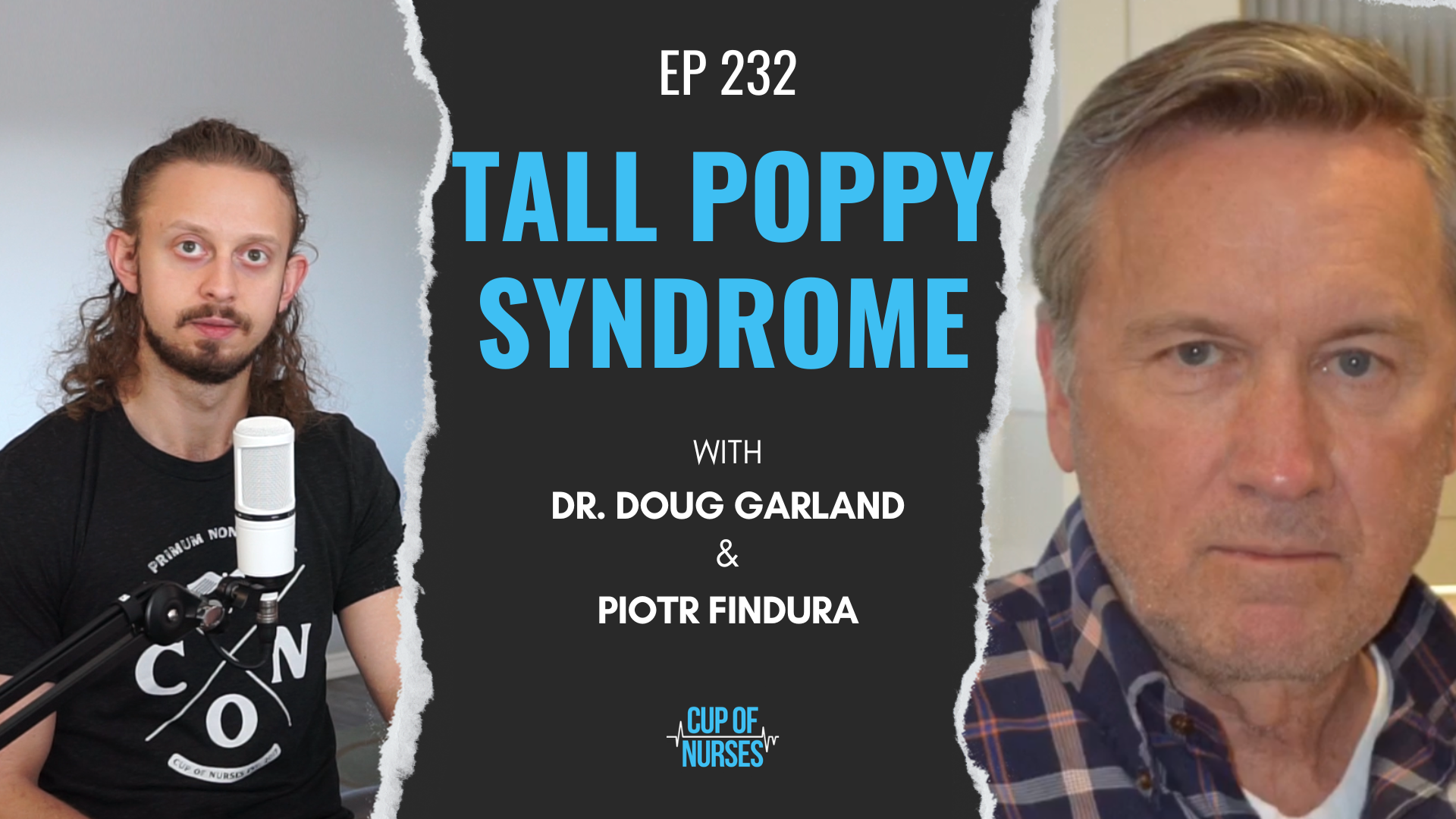 Table of Contents
Friends Piotr Findura and Matt Solarczyk are traveling ICU nurses who founded their blog site and podcast a few years ago. They are not your prototypical nurses most notably because of their gender and lack of anchors. They like to travel professionally and as a hobby. COVID and ICU nursing expertise have made them hot commodities in recent years.
Although their podcasts emphasize nursing-medical matters, they are comprehensive and engaging. I thought we would discuss some doctor-nursing issues (me doctor - you nurse) which often begin in our mutual training years and carry over throughout our professional lifetime. This was not the case.
Tall Poppy Syndrome (TPS) is present in the doctor-nurse relationship but I think the tribal doctor vs. doctor or nurse vs. nurse TPS is more common. What is common in their relationship is bullying. Many confuse bullying with TPS but the two are very distinct.
Bullying is first and foremost a power imbalance and often repetitive. The doctor-nurse relationship is often built on this imbalance: the doctor gives a medical "order" and the nurse carries it out or "obeys." It may be unmindful for this dynamic to become exaggerated. The power imbalance is not part of "peer-to-peer TPS" (Anatomy of the Tall Poppy Syndrome). It is almost necessary for "public" TPS which requires a village of average people to cut down a TP. Repetition is uncommon in TPS except for the egregious behaviors of the TP.
The first part of the podcast is my own case study of being tall poppied and the second part details TPS:
You can also catch it on Spotify here.
Tall Poppy Syndrome Newsletter
Join the newsletter to receive the latest updates in your inbox.
Comments